Interview & Career tips: cv portfolio
How to create a portfolio of your work
How to create a portfolio of your work
A CV does not always get across the type of work you can do, this is more for creative positions where you are physically making things, like a Chef or a graphic designer. Having a portfolio is really important if you want to keep a record of your work, it's also a form of advertisement for your skills and talents. Building a portfolio can be easy and you can start today, with our guide you can build a professional portfolio in minutes.
What is a job portfolio?
You may not consider a job portfolio important, but if you understand what a portfolio is you'll understand why they're so important. Essentially a job portfolio is a tool you can use to better show your skills. Some jobs even require that you have a portfolio of work to show. A portfolio can be from the start of your career or it can be a collection of awards, really. You have a lot of control over the content of your portfolio, you can use images, text, it can be a website or a social media page, but it has to feature work you're proud of doing to be classed as a portfolio.
Why do a portfolio?
It may not be your first thought, but managing a portfolio can have plenty of benefits, both immediate and long term. Due to how employers gauge the qualities of a potential employee, a portfolio is a very useful tool in certain industries, like hospitality and catering. A portfolio would serve as a way to show off your skills and work through a document seperate from your cv.
The immediate benefits are, a record of your achievements, it's easy to forget how far we've come as we're always looking to the future or focused on the present, so having a resource which undoubtedly proves your successes can't hurt. There's also the benefit of professionalism, you will feel more professional for having a portfolio, even if you don't immediately use it!
Long term benefits could be things like being recognised, if your portfolio is publicly accessible, this can come in handy with networking your way into events and different work.
There's many reasons to make a portfolio, but ultimately it's a case to case basis, if you're looking to build a portfolio then our guide can help you.
Copyright and your portfolio.
Unless the work is in the public space already, like visual media or an APK you wrote for a business. you will need permission to attach the content to your portfolio. If the work is confidential, it is essential not to include it as it would be a breach of security or contract between you and the employer. Understanding copyright as it applies to a portfolio will help you control the content of your portfolio better. It's important to know that whatever work you've done under a company, is property of said company, unless a negotiation is made as to who retains ownership. So if it's something like a seasonal menu you made, go ahead and put it in, but if It's an APK you made to help sort work mail better for a business, you may need to ask your employer about what you can put in your portfolio.
Methods of portfolio construction.
With access to things like the internet and social media, we can keep portfolio's in one place far easier and better then before. With this in the mind of many young professionals, it makes sense how portfolio's became an online affair. Here's a few methods of portfolio construction you can do today.
Website – You can build your own website, making use of the many free website builders we have. This allows for your portfolio to be accessed and viewed anytime, anywhere. Many website builders are simple to use and easy to handle. However they are all different, so look around and find one that suits your needs.
Social Media – While it may be more popular for casual affairs, social media can be a great place to build a portfolio. Using Linkedin or Pinterest, you can build a history of your portfolio, uploading works your proud of and affairs relating to your career that are significant to a portfolio, like a promotion or starting your own cafe.
Folder – If your work doesn't translate well in to a website or social media, consider an old method of just keeping your portfolio as a folder, containing pictures of your work and any other useful documents that support your portfolio.
Video – A very untraditional method that's more for the creative roles. Building a video portfolio may come in handy, it gives the viewer a look at your process, it shows you're work ethic and commitment to design. Ultimately a video portfolio should be used to showcase work that looks better on video. Like graphic design or constructing something.
A password protected website is the best way to keep a portfolio of your work, it keeps the Mb count down on file sizes and you control who sees it. Creating a website this way gives you greater control over who can access your work.     
Standing out from the crowd
To make your work stand out, think about the layout of your portfolio, how does the information flow, is it an enjoyable incline of appetising information leading into exciting information? You will want to build your portfolio around the format you use. This means you'll want to have an idea of where to start and where to take it from there, if you aren't sure, consider starting with your most recent achievements and works first, backtracking through prior achievements and then training and original works. Of course this is subjective and will be different for each portfolio. So consider how you want to lay out your achievements, pictures and work in a way that makes it easy to read and appetising.
You may find it's hard to truly create something unique, so if you want a quick portfolio, try looking online for portfolio formats. You can use one of those, or use it as inspiration for what a portfolio can look like, you would give it a personal touch through your own work being present!.
Ultimately, there's no wrong way to build a portfolio, you may have to go back and revise it time and time again, that's okay, anything practised gets easier over time and the portfolio is no exception.
This forms part of a series of CV and interview tips that Josh has been creating, to support our candidates who are looking for a new job. Please take a look on our website at the other posts within this series.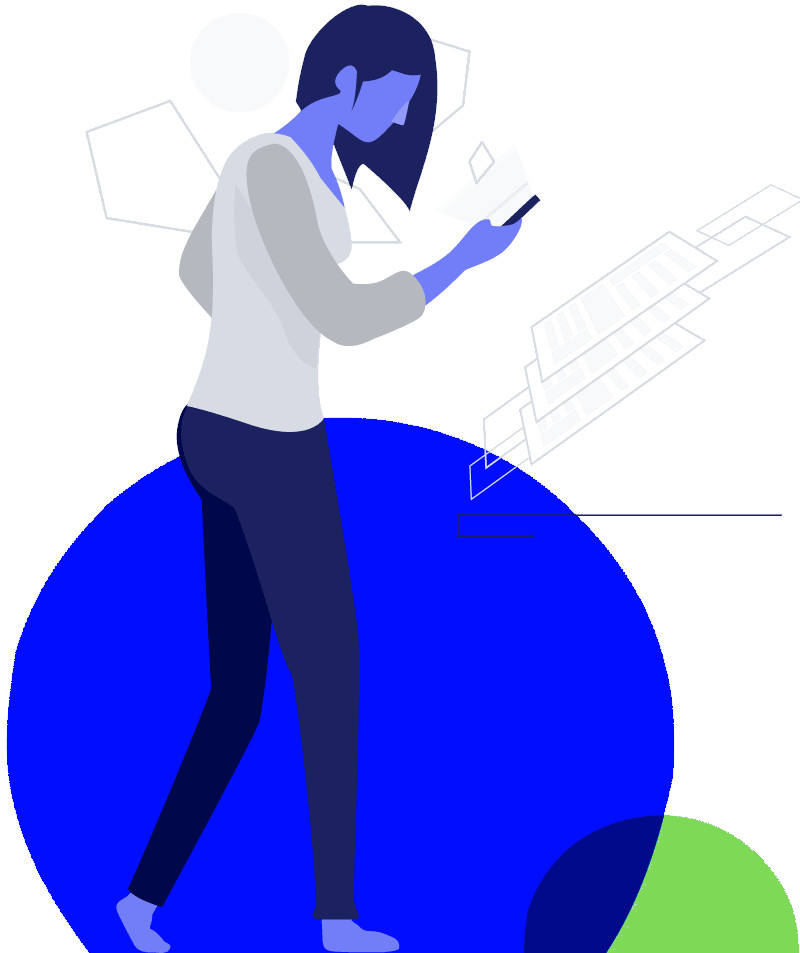 Other CV & Interview tips:
📢 Attention candidates! 🚨 We want to bring an important matter to your attention regarding spam messages on WhatsApp. Lately, some overseas spammers have been leveraging the names of recruitment agencies, including ours, to send deceptive messages through this...
read more