Interview Questions for Chefs
Welcome to our Chef interview tips page
General interview tips video, worth a watch and below is sample questions for Chef interviews and ways a chef is interviewed.
The team here at HtE Recruitment are here to help you with you're chef interview if your attending a chef interview or if your recruiting, we want to help you to interview a chef. We are a national recruitment agency for the Hospitality industry. On this page you will see some tips to do before a interview, some sample questions in a chef interview, different types of chef interviews and what to do after the chef interview. For more advice, please do speak to your recruitment consultant. If you are looking for temp work whilst you are looking for a full time job, we have a temp chef division.
Section 1 – Chef interview tips
Section 2 – During the interview
Section 3 – Type of chef interviews
Section 4 – Formal interview questions (general)
Section 5 – Formal interview questions (head chef)
Section 6 – Formal interview questions (sous chef)
Section 7 – Food knowledge questions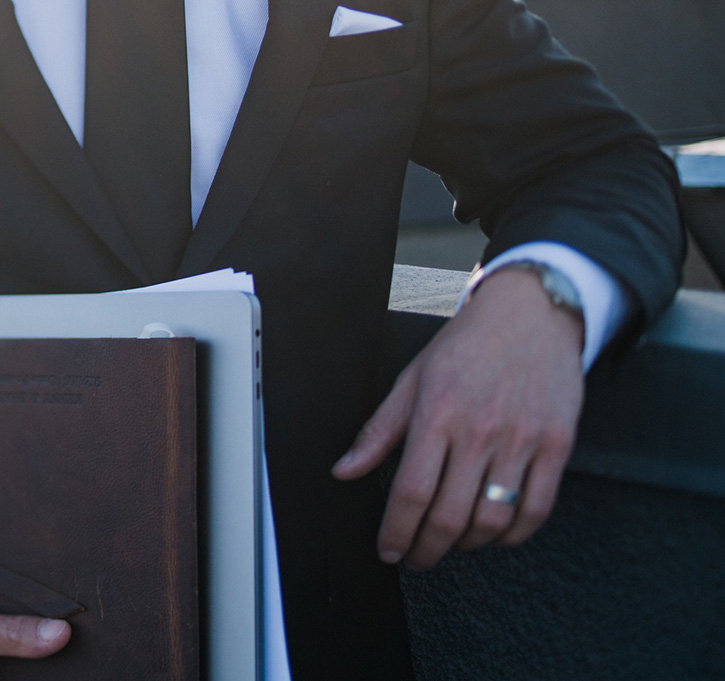 Before....Plan for the interview
Prior to an interview we would suggest you do the following:




1. Look on the company website, research about the company and think of some questions




2. Plan your route to the interview


3. Have clean and ironed smart clothes to wear, get these ready the night before including clean polished shoes.
If this is a working chef interview take some clean/ironed chef whites, make sure you look the part.


4. Look on the menus and have a dish in mind to cook.




5. Set off in plenty of time, always be 10 minutes early to the interview.




6. Have our contact number with you, in case of an issue traveling. Your chef consultant is here for you.


7. Take any certificates with you, like your food hygiene or

 

nvq. you can always update your food hygiene online for only £15 + vat (click here)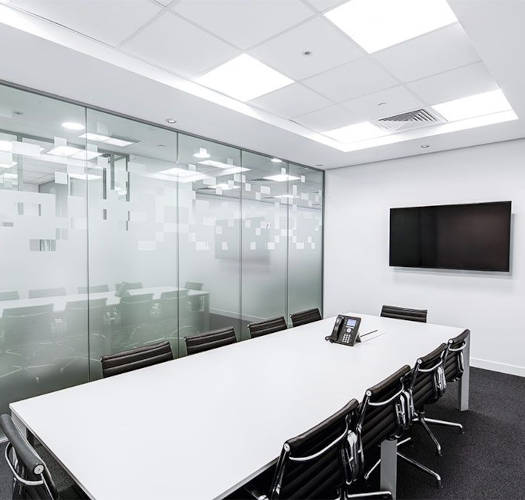 During....Stay professional
1. When the person interviewing you comes into the area your waiting in, always stand up and put your hand out to shake hands.
2. Always have you're mobile phone turned off , no chewing gum in and smelling nice n fresh.
3. Always listen to a question, never 'but' in with a answer until the person finishes the sentence
4. Always say thank you and please if they off you something like a cup of coffee / water. It is great practice to say yes if offered a drink
5. If they show you around the hotel, whenever possible walk along side them not in front of them, offer to let them go through the door 1st (esp if they are female), if a guest is behind you – hold the door open to let the guest walk through it.
6. As you leave, shake hands with the person
7. Never swear or use slang words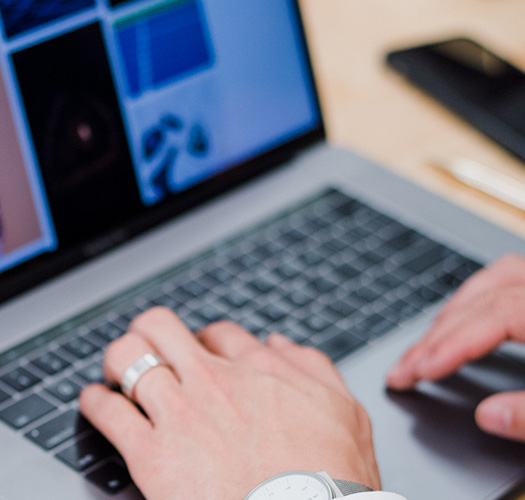 After....Follow up for feedback
Always call your consultant after the interview. Your consultant is the middle person between you and the client.
The more feedback you get from both sides, the more the consultant can support you.
01

 

Working interview
The main style to interview a chef is to do a working trial shift or a short period of time in the kitchen.
The reason for this is to see how you get on with the other chefs, to see your knife skills and how you plate up food.
Kitchens are small close teams, this format is very good for both sides, to see what you think about the kitchen and the team.
These are normally a couple of hours, often over a lunch service. It will help the candidate decide knowing how the kitchen is run during service.
02

 

Skills test / menu test
Some clients will give you some produce on a tray and ask you to cook a dish. Clients are looking for your creative side, to use the produce in the best way. Stop and think before you start cooking. Always think about your timings, if you have 30 minutes, make sure you can cook it and serve it within that time. The two areas people slip up on is timings and not working in a clean / organised way.
Trade test:
You might get asked to cook a classic dish or a traditional dish. These classic dishes are often french classic's, in our chef shop you can buy cookbooks like the ones on the left from the Roux brothers. Trade tests are fantastic as they will help to see your knowledge of the classics. Trade tests are sometimes to watch how you prep an item, like fish to watch your knife skills.

 

Dont

 

panic under pressure, you can do it, just think what your doing.
03 

Sit down interview
Traditional sit down interview where you will be asked a range of questions. Below is a list of sample questions. Do research the place before hand and look smart. Turn your mobile phone off (including smart watches), nothing worse then a phone going off in a interview!. Remember clean shoes, have a spray to make you smell fresh and have a mint before you go in.
Here are some sample questions. 
If the chef interview has a formal bit, you will be asked normally 8-12 questions.
SAMPLE QUESTIONS YOU MIGHT GET ASKED
Here are some sample questions. If the chef interview has a formal bit, you will be asked normally 8-12 questions.
Personality type questions
Do you prefer working on your own or within a team, and why?

How would you describe your personality?

Can you give an example of when you went out of your way to help someone?

Outside of work, what do you enjoy doing?

Do you play sports?, if so which
Someone you are working with is having a bad time outside of work, what would you do?. Can you given an example of this.
If someone else was to describe your personality, what would they say.

Towards the end of a shift, what do normally start thinking about?

If you had to tell me about you in 3 words, what 3 words would you use?

What motivates you?

What demotivates you?

How would you motivate others in your team?
General questions
Do you have any holidays pre booked

What is your current salary

What salary are you looking for

Where can you see yourself in 5 years time

If they need to drive to get to the site, ask about driving / travel arrangements

What is your current notice period
Questions about the job
What do you know about the company?

Why are you interested in this position?

What are you looking for in your next position?
Questions about current place of work
Why are you looking to leave your current place of work?

What would your current head chef say about yourself?

What type of food are you cooking?

Can you describe one of the dishes you are currently cooking?

What's the kitchen team like?

What's the team structure in the kitchen

What is your role 

during

 service?

What would a team member say about yourself?

Give an example of when you went above and beyond for the company?

What are the good points about your current place of work?
Learning & Certification
What are your 

5 year

 goals?

What do you want to learn in the next 5 years?

Do you have a current food hygiene certificate

?,

 if so which level is it?

Do you have a cooking qualification?, if not are you looking to do one here (ie NVQ)

Do you have a first aid certificate and is it 

in

 date?

What is COSHH?

What is HACCP?

What do you want to learn in the future?
Food questions
Ask the candidate a couple of questions about ingredients or dishes, base these 2-3 questions on the style of food you do.

Ask them a technical question, again base this on your style of cooking.

If they will need to help with menu design: How would you plan a menu, what are the key elements you need to look for in a good menu design?

What type of chef knife do you use?, a chef knife can say alot about the type of chef you are. Some good quality brands include: Tsuki knives / Victorinox Knives / Wusthof-Knives

what type of kife you would use for fillet a fish, prep a steak etc
Management & Team leading questions:
How would you motivate others

How would you ensure high standards?

Can you give an example of a hard situation you had to handle?

How would you handle disagreements between team members
Head Chef Interview questions
Example of questions to ask a head chef?
How would you win awards?
What is your 5 year plan for this kitchen?
Hw do you manage budgets?
How would you deal with a chef who is always late?
What kind of style discipline do you use in your kitchen?
How do you ensure dishes are to the standards on your day off
Here is a list of ingredients and prices, how do you work out the food cost and gp?
How is a wage percentage worked out?
What wage % do you work to?
If your GP is below budget, what things can you do to change it?
What things can effect a GP?
What is your knowledge on COSHH
When you design a menu, what are the 4 key things you think about?
What would you do if someone called in sick?
If your rota is looking tight, what would you do?
When you write a rota, what things do you think about?
When forecasting covers for the following week, what kind of factors do you consider?
Ask the chef questions about how he/she will teach others. A good Head Chef can teach other chefs and develop them.
Sous Chef questions:
These are example questions, that might be asked to a sous chef:
How do you train others

How will you ensure the high standards when the head chef is off
What kind of support would you give to the head chef
What value would you bring to the kitchen
How do you manage the kitchen?
Have you an knowledge of menu planning
What would you do if the dishwasher breaks down?
What would you do if one of the ovens stopped working
If you have a function for 200 chicken dishes and only 180 was delivered this morning and was signed for by the breakfast chef, what would you do?
What would you do if the KP called in sick
When you become a head chef, what type of kitchen would you want?
Why do you want to be a sous chef here, what will this do for your career?
Ask the Sous chef about running the pass when the head chef is off. Do you think the sous chef can control the pass?. It is very important to have a sous chef who can run the pass.
Sample food knowledge questions
 (these are only sample questions, of the type of questions that have been asked in the past, these are just to give you an idea of questions. The questions will also depend on the type of kitchen as well)
Key word test: please give a BRIEFexplanation of the following kitchen terminology
Julien ________________________________________
bouquet garni ________________________________________
brunoise ________________________________________
parizien ________________________________________
panache ________________________________________
mise en plas ________________________________________
mire e poi ________________________________________
Aromatics _______________________________________
Questions and FAQs
Basic Recipe Test Questions:
This section is a basic recipe test to gain a better understanding of your knowledge of ingredients and how best to prepare them. Please note quantities of ingredients ARE NOT necessary.
Q1. Your given 4 lobsters and asked to humanely kill them, cook them and finally make bisque out of the shells; please give a brief description of how you would complete this process, noting any equipment needed, timings and ingredients used.
Q2. You've been asked to make a cheese cake . The recipe says to add 6 leaves of gelatine as a setting agent. Please explain the process of how you would incorporate the gelatine into your cheesecake.
Q3. Other than gelatine name 1 other setting agents? Also specify one setting agent that is vegetarian
.
Q4. The night before you forgot to order mayonnaise and you are in desperate need of it. Please give a brief method and ingredient list on how to produce a small amount of mayonnaise.
Q5. Please explain the process of making a beef stock to be used as a base for sauces. Please note method and ingredients.
Q6. The head chef has asked you to make him crème anglaise. Please specify the method and ingredients to prepare this.
Q7. Explain how you would cook a risotto base for a vegetarian dish.
Q8. What colour chopping board would you use for smoked salmon?
Q9. What temperature does a chicken breast need to be legally cooked to?
Q10. How long would you cook pork belly for?
Q11. Name 5 different cuts of beef.
Q12. Explain briefly what a "roux" is and give an example of its use.
Q13. What temperature should fresh food items be correctly stored at?
Q14. If a fire breaks out in the kitchen, what is the first thing you should do?
What to wear
Q: What should I wear to a Practical Interview?
A: Practical interview – Always this about what you should wear. If your having a practical interview, make sure your chef whites are clean and ironed.
If you turn up in dirty whites, they will think that you are not a clean working chef.Make sure your chef knives are also clean and tidy
Q: What should I wear to a sit down interview?
A: Do make sure you are smart for the interview. Wear trousers and a shirt for the interview.
Make sure your shoes are clean, there is nothing worse then seeing dirty shoes.
Think about what you can wear to give a good impression 
shoes
clean those shoes
When you 1st meet someone for a interview, you normally think yes or no within the 1st 30 seconds. Turning up in clean shoes is very important.
This will sound basic but always clean your shoes.
What to do after the inteview
Call your H t E Recruitment consultant to let them know how the interview went. We will then contact the client and get feedback for you and hopefully secure you the offer. We are here for you to secure you the best job. If the role is not right for you. DONT PANIC. We have other chef roles across the uk in a wide range of Hotels and Restaurants.
Have a good CV
A good interview, starts with a good cv. A cv is your 'shop window'. It will tell the employer about you before they meet you. Its so important you spend time on the CV, this is as important as the interview it self.
Write a CV
If you have not yet written a CV,click here to get a cv template for chef cv writing tips and a sample chef cv. Having a cv in the correct format is really important, your chef consultant at HTE Recruitment will help you with this. if you do not have word, fill out our online form and your consultant will generate a cv we can use for you. go
When writting a cv, its so important you get the dates and job titles correct on the cv.
Senior Breakfast chef Fulltime Position Senior Breakfast chef required for a Hotel in the Bristol area, with Live in available. This is a Senior Breakfast chef role, with a team of 4 in Breakfast. £28k salary, 42hr weeks. The Breakfast is of a good standard within...
read more