FAQ about the Recruitment Industry
The answers to the questions you always wanted to ask
Welcome to our FAQ page about the Recruitment Industry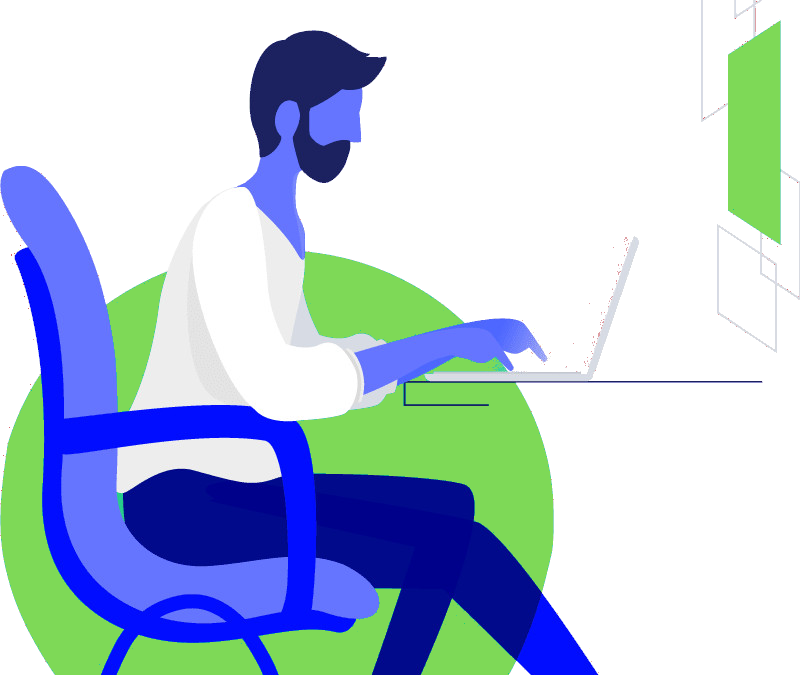 This page is still being built, please come back soon
We get asked so many questions about Recruitment Agencies ad how it all works. This page has been created to answer those questions you always wanted to ask
Section 1 – General questions about Recruitment
Section 2 – Questions candidates ask
Section 3 – Questions clients ask
Section 4 – Questions about working in Recruitment
Section 5 – FAQ about HtE Recruitment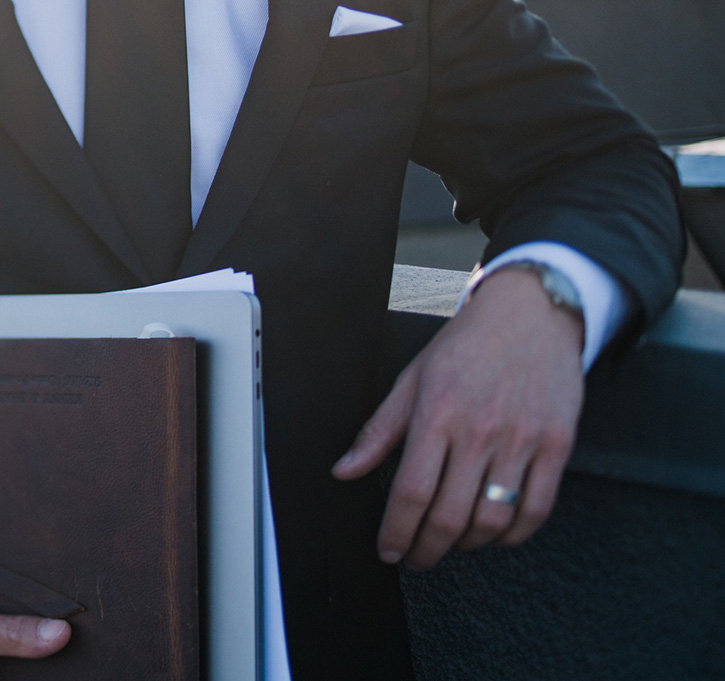 What is Recruitment?
Recruitment  is sourcing Talent for companies. A Recruitment agency is a company which matches employers to employees. This is either for permanent positions employed direct by the Employer or as a Temporary worker employed by the agency.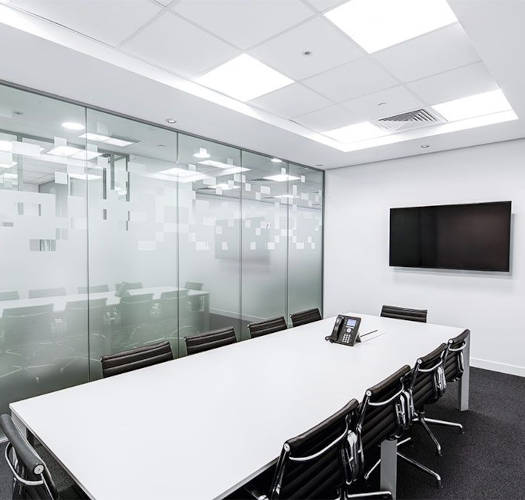 Why people use Recruitment Agencies
Companies use Recruitment agencies for many reasons, the main reasons are:
Many Recruitment Agencies (like HtE) have large databases of candidates they can call, instead of having to wait for applications
Recruitment Agencies do regular marketing and have the systems ready to go to attract talent
Recruiters do this job all day every day and can deal with any situation that happens. 
Recruiters can sell your brand. Securing Talent is really hard and you can only sell your brand to one level on a job advert. A Agency will spend time with the candidate to explain the brand and the direction, prior to you meeting them.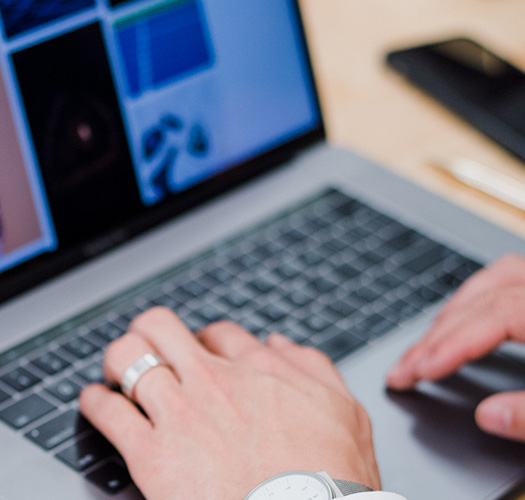 What is the 3 types of Agencies?
Recruitment is split into 3 types.
Recruitment Agencies: These focus on full time positions, employed by the Employer. The Agency is acting as a finders service. These are traditional Agencies, using Traditional methods
Employment Business: These place workers into temporary or contract roles and the worker is employed by the Employment business. 
Head Hunters: These tend to work on senior appointments and source CEO and other roles like this.
Many agencies focus on one of the 3 types and others will cover 2 or all 3 areas. HtE focus on the top one.
Here are some of the FAQ's you might have about Recruitment
FAQ about Recruitment
Here are some FAQ's about Recruitment
Are Recruitment agencies new?
No, the history goes back to 1873. The first known Employment agency, Gabbitas & Thring, was founded in 1873 in England who recruited schoolmasters for public schools.
What law covers Recruitment Agencies?
We all work to the Recruitment Act of 1973,  this act regulates the conduct of employment agencies & employment businesses which recruit and manage temporary and permanent recruitment.  
Recruitment Agency V Employment Business
An Recruitment Agency is one that provides staff who are then employed by the client. An Employment Business provides staffs who do not become employed by the hirer& are employed by the Recruitment Business instead
Recruitment Agency: Full time roles, employed by the Client
Employment Business: Relief / temporary roles, employed & paid by the Agency
What is the benefit of using a Recruitment Agency?
The benefit of using a Recruitment Agency:
Using a company who specialises in the Recruitment process and can deal with various situations
Using a middle person can be great for both sides, they can use the Recruiter as a sounding board
Recruiters often have strong marketing teams, who will support in marketing both a job vacancy and also a job seeker
Recruiters are often well connected 
Do Recruitment agencies need a license to trade?
It will depend which sector they trade in. Most Agencies do not need a License to trade however in some areas they do. If a Agency works with farmers for example, they will need the gang master license. 
There are Recruitment bodies including REC and Team. These are more focused on temporary recruiters however they do cover all areas of Recruitment
What does a Recruitment Agency do?
Engage with possible companies who might be needing a Recruitment Partner to support them
Source candidates using a range of methods, we use the 22 step checklist approach here at HtE
Register candidates and find out core details, which are set out in the Recruitment Act of 1973
Shortlist candidates for the client, so they can select candidates from a shortlist of suitable candidates
Arrange interviews and secure interviews. Manage this process. 
Support with the offer stage, this can often be the hardest stage, to secure talent. We work in partnership to secure the best talent.
Recruitment Language
Like every sector, Recruitment Agencies use a range of words inhouse.
Registration: This is when you call or meet a candidate to go over the CV and ask the questions we legally need to find out. (some Agencies also call this stage the qualification stage)
Pending call: Pending in most agencies refer to CV's that are pending to be called. A pending call slot, means you are calling your pending candidates. 
Client: This is the company the candidate is working for.
Job seeker: This is the candidate or person looking for a job
No Show: This is the term referred to when on the odd occasion a candidate decides not to show up for a interview with a client without telling anyone
Drop out: This is the term used when a candidates leaves a job within the rebate period
Rebate period: This is normally 8 or 12 weeks depending on the agency, this refers to the period when a % of the finders fee is refunded. 
Interview: This is the term used when a candidate has a meeting (interview) with the hiring client. 
LMTCB: this is often found on the notes, this stands for left message to call back
RNA: this is again on the notes, stands for rang no answer
Day book: Many Agencies who have a structured & organised approach will use some kind of day book. This is normally split into two sections. Notes and todo list. 
Check in: This term means different things depending if it is full time or temp.  With full time recruitment, this is the term often used by agencies who do a call on the day of the interview to check they are attending. With Temp recruitment, this is often used for large events when the Consultant will 'check in' the workers.
Check up call: This is the call most agencies do after 4 weeks to check how everything is going with the new job
Placement: This is often the term used when a consultant secures a candidate into a full time role. 
How many Agencies are in the UK?
The UK has nearly 40,000 Recruitment Agencies and Employment Businesses. With a vast majority of these being small companies with less then 10 Consultants.
Is Recruitment a small part of the economy?
In 2019, the Recruitment industry generated 39 billion worth of revenue in the UK. Recruitment is split into multi sector recruiters, general recruiters and Niche market recruiters. 
Here are some of the FAQ's we get asked from candidates
Some FAQ's Candidates ask
Here are some of the regular questions we get asked by Candidates
What is a CV and why do I need one?
What is a CV? A CV (also known as a Curriculum Vitae, or résumé), is a written overview of your skills, education, and work experience.
What is the best format for a CV?
The best order for a CV is:
your name
your contact details
3 lines profile about yourself
employment history. for each job add the job title, the dates (inc months), company name and some key duties. Also include any key information about the company, the employer might not know about them. 
education, list university, college and school
qualifications. list your qualifications including any work based ones
key skills, if you have key skills you want to communicate them. add here
hobbies
A cv is about selling yourself. These are some of the mistakes we see on a regular basis:
leaving a old phone number on or no contact details at all
spelling mistakes
using mix colour. just leave it all black and white
not including key skills / words. many cv platforms use smart searching for recruiters, we need these on a cv otherwise we would not short list you
not shouting about any awards you won
Should I keep my CV up to date?
Simple answer – YES
Longer answer – Recruiters will use AI and other search technology to march. If your CV is not updated you could loose out on new roles. When you send a CV for a job, the recruiter might get 50+ CV's on the same day, they will do a quick check on the CV against the job requirements. If your CV is from a few years ago, it might look as not relevant.
Why do I have to speak to a Consultant 1st?
Under the 1973 Recruitment Act, we have to check you meet the requirements for the role. It is a legal requirement Agencies do this. They also need permission to send the CV to the client and make sure you are interested in the role.
I am too busy to talk, can a consultant just send a CV?
NO, Consultants do need to check the CV and do a 1st stage interview with a candidate. This is a legal requirement. Most agencies (including HtE) will work around your available time slots to do this.
I am no longer interested, what should I do?
Call and let your consultant know. A Recruitment Consultant works on your behalf and needs to let the Client know what you are saying. Always let them know. 
What is the difference between using a Agency & a Job board?
Many people think it is the same thing, it is not. They are very different how they work and the laws they have to follow.
Agency: A Agency will check you meet the criteria, they will format the cv, send the cv, prep you for your interview and support at offer stage
Job board: They just advertise a role and you will need to arrange your own interviews, prep for interview and chase everything.
You will find many agencies do not advertise every job on a job board. So making contact with Recruiters in your field is so important
Do consultants charge candidates?
NO, under the Recruitment Act of 1973 UK Recruitment Agencies do not charge candidates.
Should I have a Linkedin profile?
YES   YES   YES
It is so important to have a Linked in profile and have it up to date. Make sure your picture is suitable and each section is filled out. Recruiters use key words to find candidates, ensure you have the key words section filled out
Should I put extra details on my CV?
YES. We would always advise you to add key words and not just put a job title
Insider tip: The way 95% of Recruiters work is with smart searching. If you are searching a database of 30,000 you need to create a short list. If for example you are looking for a Freight forwarder with Ocean experience, you would search for Ocean as a key word. If you are searching for a Chef from a Michelin background, you would search the word Michelin. You might miss out on jobs by not having key words on a CV.
Here are some of the FAQ's we get asked from clients
Questions clients ask
Here are some questions we get asked by clients
How many Agencies should I use?
We would suggest 2-3 agencies is a good range. You will find each agency will have strong areas, by using 2-3, you will get a good range of candidates.
Who pays the salary?
We are a finders service, we find a candidate but they are employed by yourself. You will be responsible for onboarding them, paying salary, pensions and NI.
What is a Retained placement?
This is where you give a vacancy to just one agency. The great benefit of this for yourself is that you will get a full matching service. It will feel like the team are part of your team even more. With Retained, you tend to pay 30% of the fee upfront and the rest upon start 
When selecting a Recruiter, what questions should I ask?
What types of companies do you work with
what are your recent success stories
will i get 1 account manager
what are your strong areas?
how long have you been trading
how do you motivate your team to fill my roles?
How do Recruitment Agencies charge?
In most cases all Recruitment Agencies charge a % of the annual salary as a one off charge. This is normally charged 14 days after start date. 
Do Consultant name my company on adverts?
Normally NO unless it is a retained placement. They will use the Agency name in the advert. This will keep it confidential on job boards, so other companies in the same market  or your customers, will not know you have a gap. That can be really useful, you do not always want your customers to know a key member of staff is not in post.
What is a rebate?
This is offered by most Agencies just incase the placement does not work out. This is normally a % of the fee back. This for most agencies is between 4 weeks and 12 weeks. our rebate period is 12 weeks, on a sliding scale.
What is the benefit of use a Agency?
A Recruitment agency often have large databases of CV's, they are advertising all year round so do get good brand awareness. They will then educate a possible candidate about your brand and values. This is so important, to communicate why work for yourself. They will also send you a short list of candidates, so you will not get 50 cv's, you will get a small number instead.
What information do Recruiters need to start matching on a job?
The info we need to start matching on your role:
Job title
location of the role
about your company
about the role
salary
any benefits
any core skills or qualification you will require?
Here are some of the FAQ's people ask about working in Recruitment (in general, not just about working for us. These are general answers)
Thinking of Recruitment Careers, here are some FAQ's
You might have many questions about working in Recruitment. This section is written about Recruitment roles in general and not just about HtE. We want this section to be helpful regardless of company you work for. We have been honest with our answers here, always do your own research as every company is different.
What does a Recruitment Consultant do?
Match on CV's using various methods
talk about the jobs with candidates
Register candidates, this is a legal duty under the Recruitment Act 1073 to ask some core questions
sending CVs and chasing CVs
Arrange interviews
Put offers to candidates
Being proactive to find jobs for candidates
Regular BD
Support the Agency with Agency brand awareness, often by sharing company posts on linkedin.
What are the different types of Agencies?
Like every sector in the UK, there are different styles of Agencies. There is no right or wrong ones at all, it is great to have a variety of styles and cultures in the UK. What you often find is in some styles of Agencies you will see some trends. This section has been written in a very general basis, always ask your own questions.
High Volume agencies
Target driven
Team culture
Award culture
Do consultants get a bonus?
Yes, this is a core part of the salary package. It is really important part, as this will motivate the consultant to fill the vacancies. 
What does the term Threshold mean?
Thresholds are based on either a monthly or Qtr basis. This is the amount needed to be applicable for bonus. Most Agencies will set this at around £4,000-£5,000 a month which is often the running cost of a desk.
Most agencies will pay bonus on everything billed, as long as the threshold has been met. There are a very small number of Agencies who pay only above the threshold figure.
Billing is normally classed as the month someone starts.
This is a hard question to answer, as every agency works different.
Do Consultants split bonus with each other?
This is a hard question to answer, as every agency is different. Here are some examples of what some agencies do:
One person allocated to the end to end recruitment of a position (called a 360 consultant), they normally get the whole bonus
Some agencies split the role with a Resourcer, Account Manager and Business Development role. Companies we are aware who do this, either do a 1/3 split per function or a 1/2 split
What is a 360 Consultant, 180 Consultant and a Resourcer?
360 consultant – This is a consultant who will do everything on a desk. This will include BD, proactive sales, cold sales, register candidates, put CV's forward, secure offers. 
180 Consultant (Recruitment delivery consultant)- This is a consultant who does everything apart from the BD part.
Resourcer: This person will just call candidates to register them and match on jobs. Once they have a candidate, it will be given over to the Consultant to do everything else. 
Account manager: This is a client focused role
Other positions within a Recruitment Agency include:
Team leader: hands on role, above a team of consultants for a patch
Branch Supervisor: Someone who supervises the branch but is also a recruitment consultant
Branch Manager: They will run the day to day running of the branch
Operations Manager: This role often is still a hands on recruitment role but will run the operations side of the company. They will manage a team of consultants. 
Recruitment Delivery Lead: This role is normally candidate focused, the hardest thing is securing candidates. This person will put plans in place for this.
Do Agencies use CRM systems?
There is 2 types of agencies, most do use a CRM system but not everyone. 
CRM focused agencies: These normally have strong policies and ways of working. everyone works in the same way, using set forms and emails. They also have a very black and white work method
Manual method: Some agencies (mainly smaller ones) might use a manual system, where they keep manual notes and not using a standard approach. You will normally find once a company grows, they need a CRM to prove for audit reasons and for great customer care, to have a set process. 
HtE Recruitment uses a database called EBoss, which is really easy to use.
Why do many agencies use set procedures?
To ensure standards are met
To ensure every client gets the same service level, regardless on who works on the role
To meet criteria in the Recruitment Act. Without set standards, it might mean some desks will not comply. 
To ensure great levels of service
To help for team work, if someone was on holiday, others need to cover. By having set work methods, it means it is a one stop shop
What are the standard Targets?
Registrations
CV matching
CV sending
Arrange interviews
Sales calls
New jobs
offers made
proactive sales
It will change from sector to sector, the above are the standard ones for most agencies. 
Here are some of the FAQ's about HtE Recruitment
Some FAQ's about HtE
In this section, we have tried to answer the questions we get asked.
When did HtE Recruitment start?
The company was established in February 2007.
Which sectors do you work in?
Logistics, Sales, FMCG, IT, Digital and Hospitality & Catering
Where is HtE Recruitment based?
Our Head office is at 3000 Aviator way, Airport City, Manchester. We are a National Agency, covering the whole of the UK.
What does HtE stand for?
The company is named after the 3 parts of our DNA. 
H  –  Honest approach to Recruitment
T – Trust we build with clients
E – Experience our team have within the sectors they work in
Who is the Director
The Director is Rick, he set up the business in 2007. Prior to this he worked for another Recruitment Agency for 3 years, worked for Devere & Thistle Hotels and did a degree at Sheffield Hallum University.
How quick can HtE fill a role?
This always depends on the position and location, some roles can be filled in days and others can take a few weeks. We will always offer a estimated time scale, depending on candidate availability. Our promise is that we will start to match on the role, the day we get the green light from yourself to start working on it.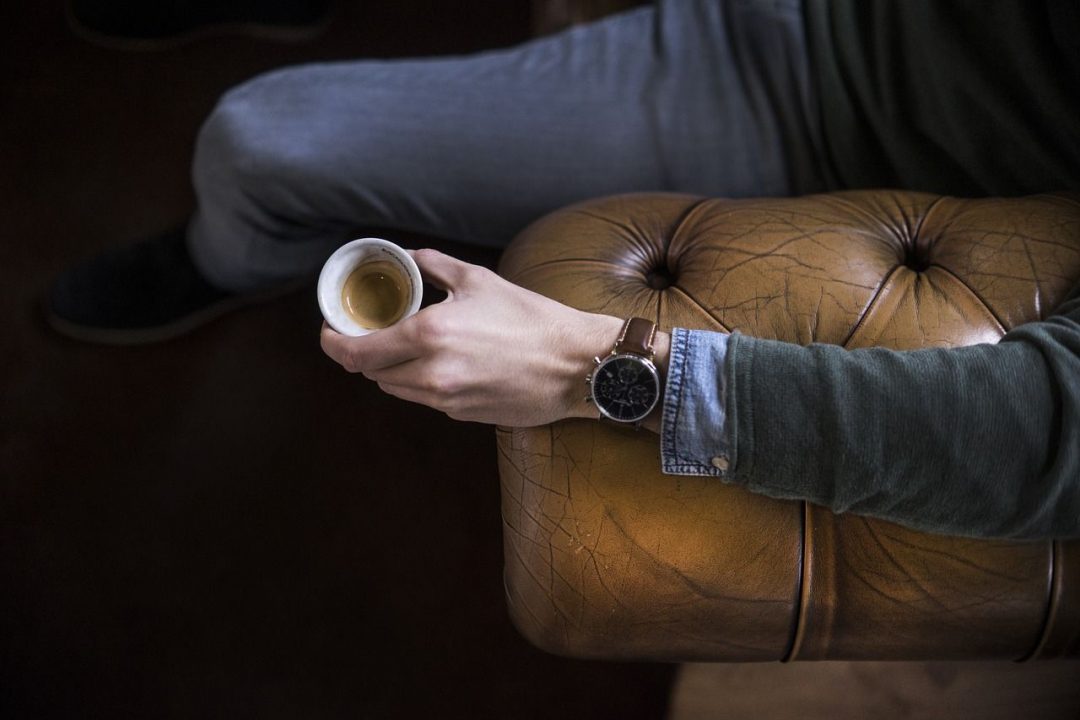 We hope these answers are helpful, if you have any other questions, our team of Recruitment partners are here for you. We cover six sectors which include Logistics, Sales, FMCG, IT, Digital and Hospitality & Catering.
If you are looking for a Recruitment partner, our team are here to support you.
Demi chef de partie Fulltime Position Demi Chef de partie required for a fresh food high end Gastro pub. 4day week of a central London 5 star hotel. This Gastro pub serves meals all day and has a couple of different start times available. The Demi Chef de partie...
read more