Work for HtE Recruitment
A Career in Recruitment - in Manchester Northern QTR
HtE Recruitment is a national recruitment agency, Currently based  at Manchester Airport business park and moving to Manchester city centre in May 2022. Our new office will be 4 minutes walk from Piccadilly train station, 1 min walk from Pure gym and Aldi.   HtE Recruitment was founded 15 years ago in 2007 as a Chef recruitment agency. The agency has grown and developed over the past 15 years and HtE Recruitment now recruits within Hospitality & Catering, IT, Digital, FMCG, Sales and Logistics. We are developing the agency by setting up divisions, to have people who are passionate about an area to specialise in that area.  We have a culture of looking out for each other, supporting each other, taking pride in our work and doing all we can to support our clients.
Our consultants work for one of the 3 divisional sectors, this way we can recruit people with a passion for the sector they work in:
Hospitality & Catering division
Logistics & Manufacturing division
IT, Tech & Digital division
The culture here is a little different to some Agencies. Our focus is delivering a great candidate journey and client journey. We want to deliver our Recruitment Solutions to our clients, with the one goal in min – To source them Talent. We do have weekly targets however we keep these to core functions only and keep our focus on the goal to source Talent. We are more interested in following the 22 step checklist, the 6 steps to fill a role & the monthly compliance audits then pointless targets that do not mean anything. Our FAQ page covers many questions about Recruitment.
You can choose to do a full 360 desk or work with others together. Our bonus scheme allows for this.
If you are a team player and would like to join a Agency that look out for each other and a supportive environment, we would like to hear from you. We have team members who have been in the business for 8+ years, take a look at our glassdoor page and linkedin page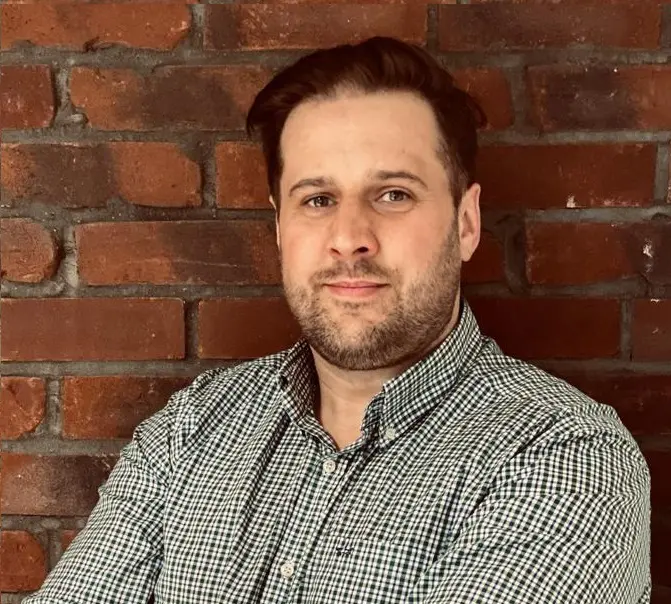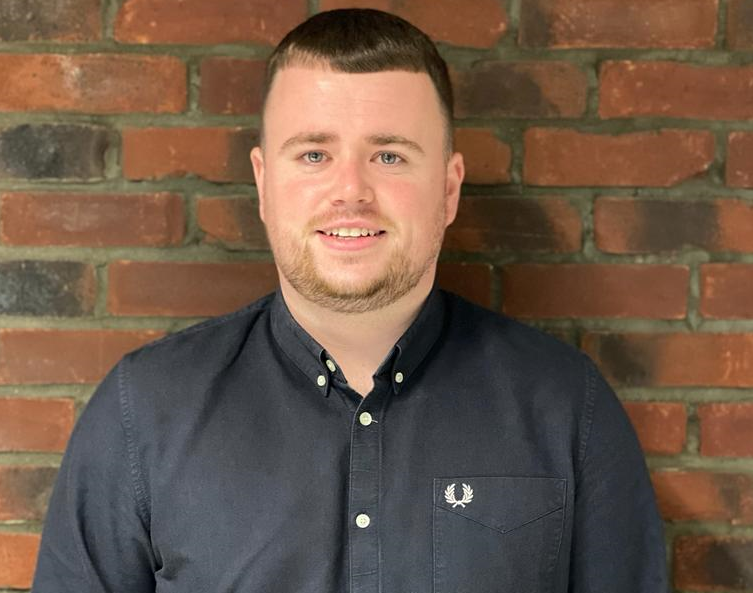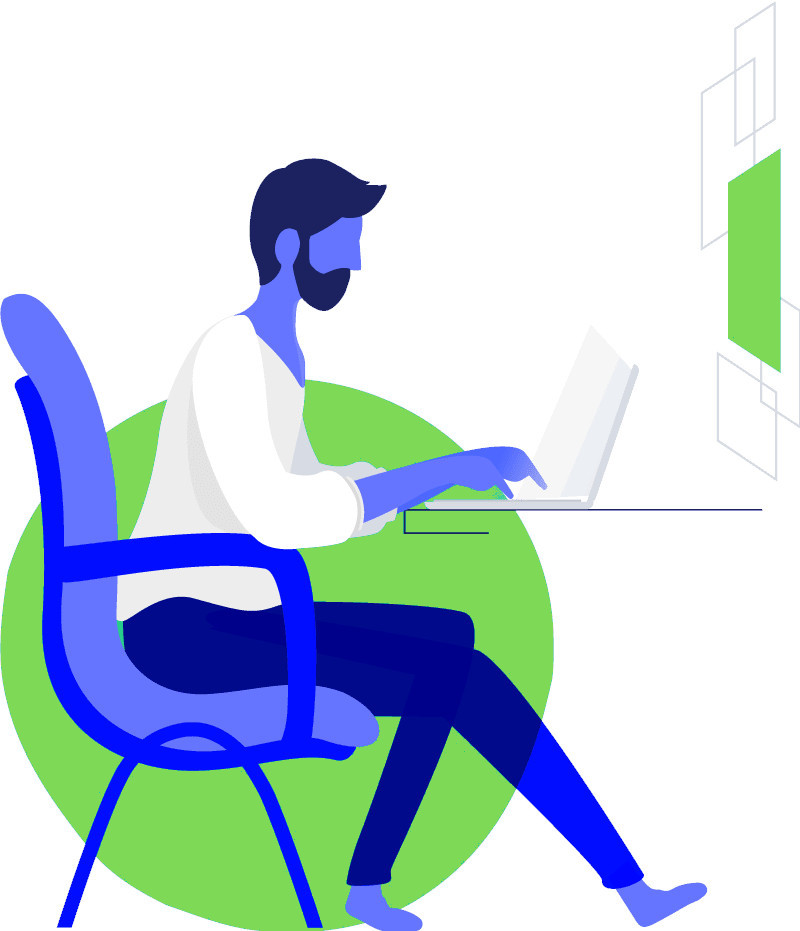 Team:
Our team all take pride in what they do, we have high levels of customer care and put a massive focus on the candidate journey. We put alot of work into the brand image. Our team all get on very well and support each other
The Office
We are moving into a former Victorian mill in the city centre of Manchester. We do themed days in the office and these have  included in the past:  5th Nov Bonfire themed sausage lunch, 4th July American snack table, Pancake day, Christmas jumper day, cheese & pate in December and others.  We know how important it is to break the year down with themed days. We aim to do these themed events and socials out of the office to  build authentic community and not for Instagram PR!
CRM
We believe that having a integrated CRM makes life so much easier for our consultants. Some agencies spend hours finding email addresses or writing the same notes. We have alot of the basic tasks set up on our CRM and you can do most of the basic recruitment processes fast pressing just 1-2 buttons. The CRM also links to the phone system, Linkedin, Career pages and emails.
We have a wide range of systems for you to use. This includes:
Online CV databases
Our own inhouse database with over 30,000 candidate CV's
Advert allocation on the main general job boards in the UK
Caterer.com adverts for our Hospitality division
Social media pages with 2800 on Facebook, 3200 on the main Linkedin page and divisional Linkedin pages. Regular digital marketing all created for you, to go on the platforms.
Desk linkedin profiles for the patch you will work in, ready to go and all branded.
Easy to use CRM that makes your life easier
Themed days in the office – we have done cheesecake day, football themed days, 4th july American snack table, Pancakes, Easter theme
Over past two years we have done team walks, play station evening, pool/game evening, quiz evenings, Christmas markets, Chinese buffets, pie minster evenings, curry night. We aim to do socials that are about building authentic community within our team and not a Instagram social that is only for PR, instead we do things that we all really enjoy, have a laugh at and just enjoy being a community together.
Team afternoons a couple of times a year, linked to a team target
Regular bonus paid each month
Extra bonus for top billers, based on annual billing. The more profit your desk makes, the more you get on top of the regular bonus
Early finish on a Friday – 230pm finish & dress down fridays
Monday to thursday, flexible start times, either 730-5pm, 8-530pm or option for 830-6pm on some days PLUS 230PM FINISH ON A FRIDAY (everyone does 8-230 friday).
Assigned to one of the patches, these patches can change so you get something new to get your teeth into
This is a office only based role. Unlike some recruiters you are not expected to work outside of hours unless you have a candidate having a interview on a evening (which is rare)
We do not want our team working every hour & want them to  have a work life balance. We therefore have set our systems with this in mind. Our new consultant joining will be using a desk top PC & the fantastic hihi desk phones. Our candidate whatsapp is also only available on the desk tops. So, when we say we do not want late nights & evenings, we mean it. We have 1 company mobile between the team, for that odd evening interview a candidate might have with a company, incase of issues. 
We have built our systems and process based around when your in the office, we are working and when your not in the office, you are off. 
The team have also got a ongoing joint flexibility request in place, for a 230pm Friday finish. We work 8-530 mon-thurs & 8-230 friday instead of 8-5 each day. This is all part of work life balance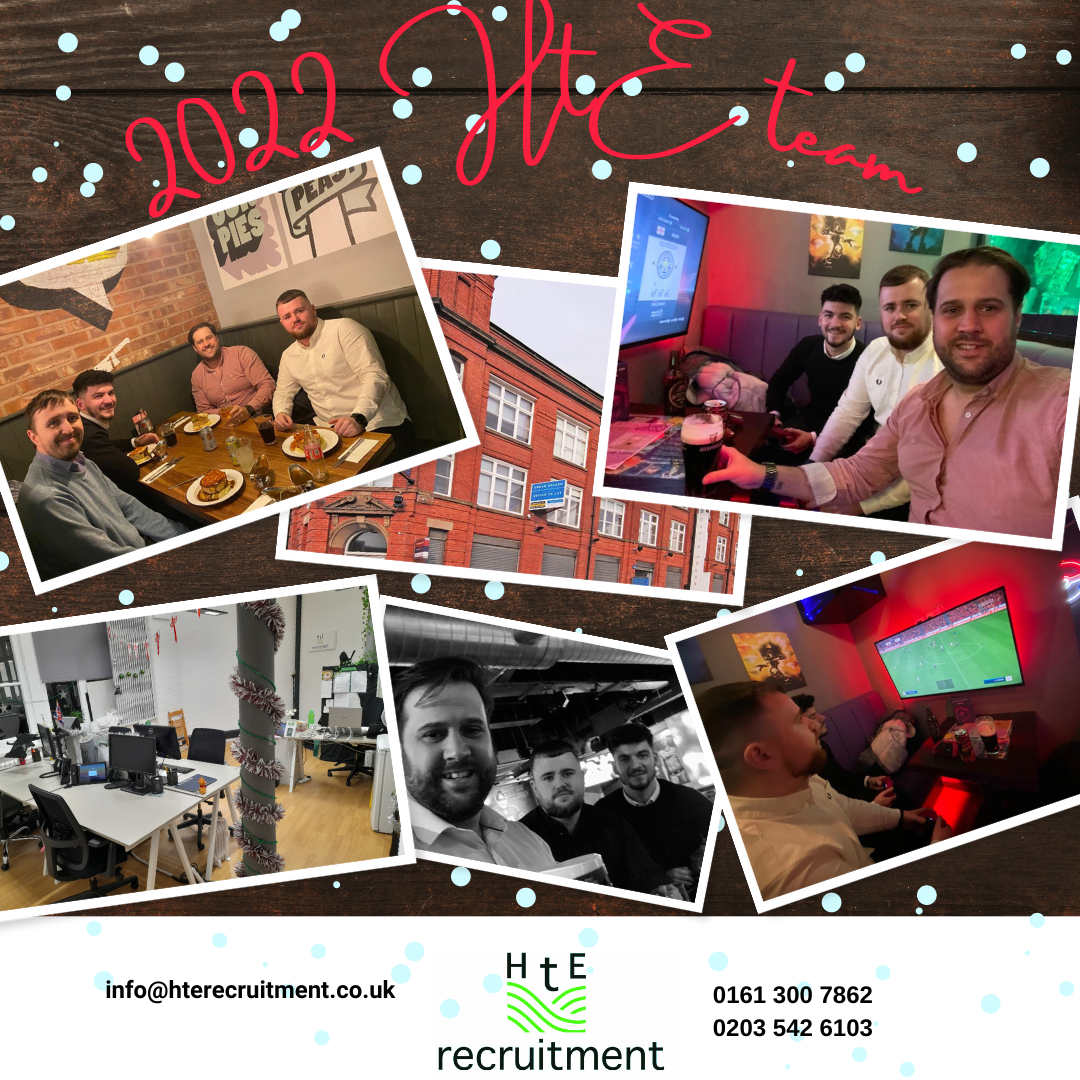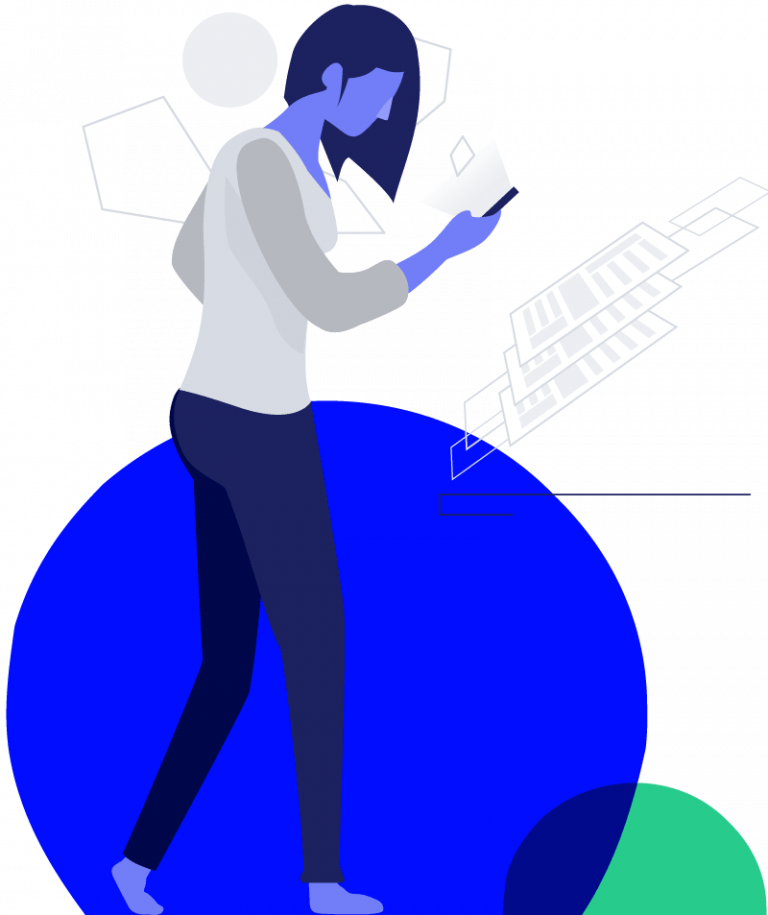 Chef Resourcer / Trainee Recruitment Consultant
We are looking for a chef resourcer for our South West patch, based from our Manchester offices. You will source chefs, register them, edit CV's, manage the interview process, source possible roles for chefs. This is a great step into recruitment and would then lead into a Trainee consultant role. Full training is given for this role, it more about the attitude, we are open for entry level Trainee's as well for this role, due to a great support & training structure in place. This is ideal if your looking to enter the Recruitment world. 
read more
Recruitment Consultant
We are looking for a BD focused Consultant for our Logistics and Manufacturing division. You will be key within this sector for launching a new part of this division and be key to be driving this part of the business forward. This position is from March 2024.
read more
To apply for either position, please reach out to Rick using info@hterecruitment.co.uk
Some of the Jobs our team are matching on:
Trainee Recruitment Consultant - Hospitality & Catering division (Feb/March 2024 start) ====================== Fulltime Position Trainee Recruitment Consultant (new role for the south west of England, based in our Manchester office) required for one of the desks...
read more