News & Insights: Great British Menu 2022
Starting 1st February 2022 bbc 2
It's back – Great British Menu 2022 will start on the 1st Feb on BBC 2.
For 17 years we have all been glued to BBC2 to watch many of the UK top chefs cook. Many of these chefs we have had the privilege to partner with there Restaurants / Companies to source chefs over the 14 years we have been trading. 
The Judges this year
The judges have changed slightly this year. We will see the Award-winning and celebrated chef, Tom Kerridge, Chef and Restaurateur Nisha Katona, and award-winning comedian and host of smash hit food podcast Off Menu, Ed Gamble join host, Andi Oliver in the 17th series of Great British Menu
The theme
The BBC is 100 years old this year. The theme of Great British Menu is to celebrate 100 years of Great British TV.
The chefs in the competition
Central region: February 1st, 2nd and 3rd
Ben Orpwood, Lucky Cat by Gordon Ramsay, London
Liam Dillon, The Boat Inn, Lichfield
Sally Abé, Conrad St James' London, The Pem
Harvey Perttola, Restaurant Six at Trent Bridge Cricket ground,
North West Region: February 8th, 9th and10th
Caroline Martins, The Sao Paolo Project
Dave Critchley, Lu Ban
Stevie Lamb, The Orangery Restaurant at Rockliffe Hall 
Sam Lomas, Glebe House Devon
Wales: February 15th, 16th and 17th February
Nathan Davies, SY23
Tom Phillips, Restaurant Story
Mark Threadgill, Portmeirion Hotel
Larkin Cen, Loky Ko
London and the South East: February 22nd, 23rd and 24th
Spencer Metzger, The Ritz
Tony Parkin, Tony Parkin at The Tudor Room
Angelo Sato, The Humble Chicken
Robbie Lorraine, Only Food and Courses
Scotland: March 1st, 2nd and 3rd
Stuart Ralston, Aizle, Noto
Calum Montgomery, Edinbane Lodge
Fraser Smith, Angels with Bagpipes
Adam Handling, Adam Handling Restaurant Group
The Final
This will be added in the final week of the show
This page will be added to during the weeks of Great British Menu
HtE Recruitment News & Insights
This news and insights page has been written by Rick. This is a program we love as a business as one of our core sectors is Hospitality. This is the subject to many office chats when it is on.  HtE Recruitment take no responsibility for this post.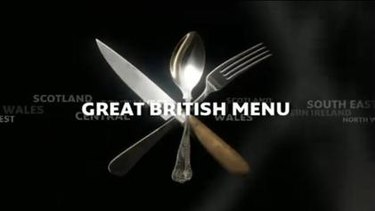 Other News & Insight posts:
Securing talent has changed over the past 27 years but many companies are still using methods from 1995 In 1995 most interviews was formal interviews, sat around a formal table and in a full suit including ties. The interview process was often very one way, just...
read more