News & Insights: Future of Logistics in 2022
What is the direction of Logistics next year?
The future for logistics in 2022The past two years have been very demanding for the Logistics sector, as we look into 2022 and after speaking to various clients, here are a few ideas of what trends might happen. Let's see in 12 months time which will come true.
Multi location production
Multi location manufacturing has been essential to global trade and the Logistics sector for a very long time, it is also one of the hardest hit sectors after Logistics, the multi location manufacturing sector. This has caused multi location production to be looked at further in regards to it's place in modern Logistics operations. This is due to the logistics sector's dependence on multi location production and what the effects of such reliance can be, as when ports were running out of space, it meant companies had no space for their current stock or for incoming stock. One answer to this issue could be either of two things, to streamline the process, using smaller road freight to move multi location stock between warehouses and then a port, which would have to include a sustainability plan and adhering to critical location factors like the talent or business climate, risks and costs too.Another answer would be to have more split location production across countries, as one of the biggest problems that became prominent was port capacity. Some of the worlds biggest ports came close to max capacity. This could have been somewhat corrected had there been more infrastructure in local regions to wean off the dependence on other countries' ports like China, America and India.
Last mile delivery going electric
Last mile delivery has grown largely in the last ten years, with access to resources like drones and self driving delivery trucks, things have never been more interesting for the last mile delivery sector. Many logistics businesses can not operate without last mile delivery as it gives them not only a competitive edge but access to modernisation within their part of the supply chain. What is meant by that is that much of logistics is now digital, order tracking wouldn't be possible if there weren't last mile delivery to actually by tracked. There's also the way that running delivery operations in cities is becoming problematic for delivery firms, congestion charges for example, would hurt the HGV side of deliveries, but a smaller van doing last mile type duties, may bear the brunt of such. Prices for import containers are infeasible for many Logistics firms currently, so last mile delivery being used to move goods across a nation may be one we'll see more of in the future.
Solar power for warehouses
Not currently as widely used as some would like, however solar energy for warehouses is becoming a more regarded alternative to just standard grid power. Even the firms who handle solar panelling for warehouses agree that it's not accessible to all businesses, there's many factors that get taken into account, like the shape and structure of the warehouse' roof for example.Although not as popular, many warehouses may find this to be the time to capitalise on a growing technology. many firms offer upgrades as standard so your solar panelling stays up to date with modern standards and new, better processes. Ultimately, it is inevitable that such large, power hungry facilities will have to look to alternative power sources as prices rise around energy.
Air freight
Air freight may have been one of the hardest hit in the Logistics sector. Prominent exporters were put on a red list, meaning no air travel, which put tremendous strain on the companies that relied on Air freight for their logistics operations.
In the last year, the UK took in over one tonne of Air freight, exporting around a tonne in 2020. During the past two years, air freight fell roughly seven percent, which is a huge drop, however this has caused many air freight firms to begin implementing changes to their operations in order to survive this time, one air freight firm switched from handling goods to handling vaccines, this has shown that air freight has some dexterity left and that with applied methods, the air freight industry needs to see an increase in two major things if it's to survive, restructuring and engagement. Air freight firms are very much in competition for both space and contracts, however if they were to restructure their business plan and implement practical changes, they may be surprised to see what areas could use this restructure in their operation, it could be as simple as keeping up with key accounts to ensure that they're still happy to be partnered with you. Engagement is a tricky one, but if air freight firms could find a way to become more present, through digital marketing and managing online branding with the goal of becoming known, you reach a larger audience and potentially new clients. It is the Logistics sectors duty to explore what can be done to give relevance to this format of freight again.
Rail freight in the UK
Rail freight in the UK has always been a storied history. We wrote an insight on this a while back but here we'll go over the UK's plan for expansion within this part of the Logistics Sector. With everything caused by the pandemic, the government and the industry leaders have joined to implement and plan the future improvements to our rail freight lines and plans, Tesco's putting aside millions to invest in rail infrastructure and Great British Railways is to be responsible for rail infrastructure and train operations implementation across the UK. With rail freight seeing major investment and planning being drawn up, we may expect to see a more involved rail freight for the first time in decades.
More automation
Automation is coming to logistics too, many firms are brainstorming an idea, 'smart-ports', they would be similar to traditional ports with similar features to an automated warehouse, there would be software utilising drones for moving cases and pallets and tracking cameras to help prop up the operations.Many Logistics companies are looking to automation to bridge the gap between the many shortages and streamlined operations, automation is Logistics friend here, as some ports may already be using automation, by live tracking containers, running that data against stored data of available plots, the conveyor belt moves the product to the location. We see this kind of operation rolling out in many warehouses currently, Ocado and Amazon are trialling automated pickers at their warehouses. Automation will surely find it's place in broader Logistics operations with time.
More software
Freight forwarders are turning to technology to combat labour shortages and rising costs. This is done with things like the Internet of Things, in which the 'thing', usually just a camera and computer, has sensors equipped and is connected to other 'things'  to then group this information and give it to a computer. The reason IoT could be effective, is stock management, with capacity issues cropping up, IoT could represent a way to clarify stock levels and location. When running a warehouse with thousands of square feet, imagine the labour saved by just using cameras to tell you what holding areas have space or not, what stocks available and the like. Software's involvement in Logistics operations could be a huge boost to the industry altogether, one that many agree is much needed.
Customs changes
2022 will see changes to import changes documents, see this page for details of the changes. 
 HtE Recruitment is a key player in the Logistics sector, recruiting for a wide range of companies across the UK. If your looking to grow your team in 2022, please do feel free to contact one of our team.
HtE Recruitment News & Insights
This news and insights page has been written by Josh our Marketing Coordinator. HtE Recruitment take no responsibility for this post, this is just some thoughts about the future of Warehouses. As a National recruiter working with Logistics clients across the UK. If you are looking for a Logistics candidate, our team can support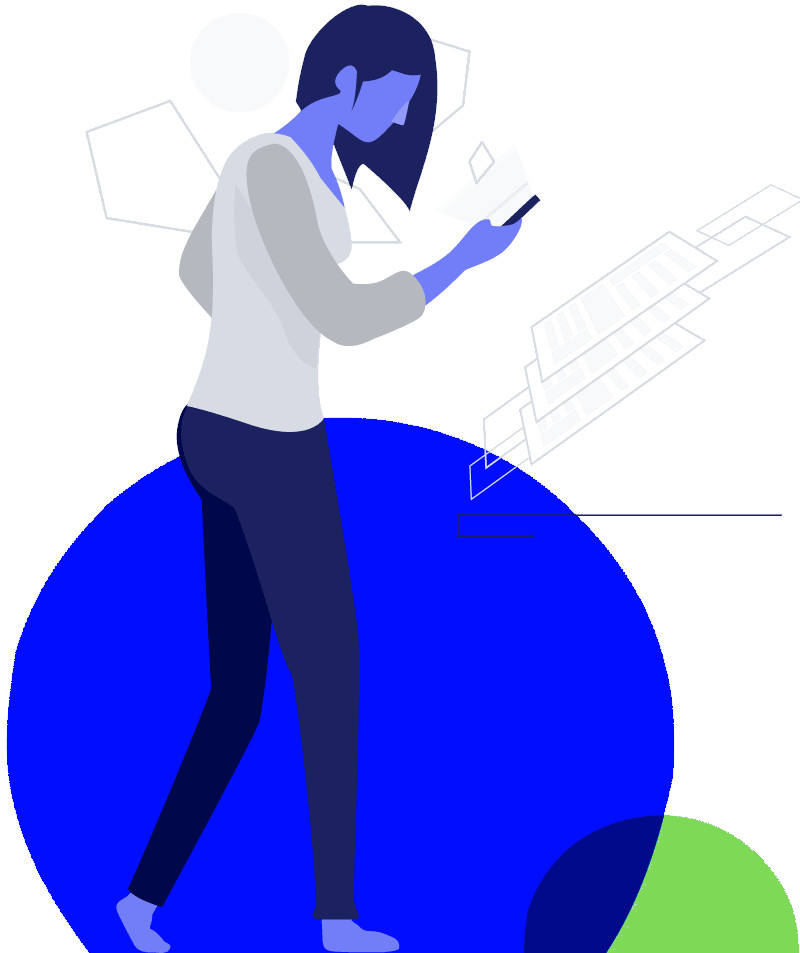 Other News & Insight posts:
Securing talent has changed over the past 27 years but many companies are still using methods from 1995 In 1995 most interviews was formal interviews, sat around a formal table and in a full suit including ties. The interview process was often very one way, just...
read more