Logistics Recruitment Consultant ​in Manchester
Fulltime Position
Recruitment Consultant required for one of the desks within our Logistics division here at HTE Recruitment. As a company we have been trading since 2007 and in recent years have branched out into new sectors and our 5 year plan is to become a multi divisional Agency working across six sectors. The HtE team community is very important to us and we work hard to create a team environment. As a Recruitment consultant, you will be allocated to one section of the Logistics division.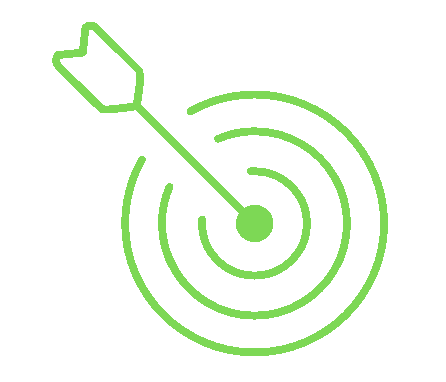 The role:
We are looking for a proactive candidate who will source candidates, create shortlists on our CRM for new roles, register candidates, edit CV's, submit CV's to live jobs, secure interviews and secure job offers. You will use your fantastic communicational skills to secure candidates and clients to use HtE Recruitment. Recruitment is a sales industry and the role does also include sales elements including being proactive to market candidates out to secure new roles.
Everything we do is via our CRM platform, it is set up to send email templates, pre written notes for the core functions, job checklists, sending CV's and for matching on CV's.
Experience:
We are looking for a Recruitment Consultant with either a Recruitment background and looking for a change OR a candidate in a sales role within Logistics looking to come away from the day to day Logistics role but wanting to stay within the sector. This role could be suitable for a freight forwarder account manager, freight forwarder sales manager, logistics sales manager, distribution account manager or 3PL sales manager looking for a change but staying connected to the industry. We will consider a Trainee consultant instead with a road map to a consultant role.
You will have fantastic organisational skills, able to deal with 2 things at once, strong time keeping abilities, strong planning skills and a willingness to use a CRM system for all the functions.
Recruitment consultant or trainee consultant
HTE Recruitment: National Recruitment Agency
Manchester Airport Business Park
Basic salary depends on Recruitment Consultant or a Trainee consultant
Commission paid on a regular basis on placements made
Extra annual bonus for top billers
Free parking onsite & close to the bus/train station
Monthly and QTR targets, we only set targets on a few areas to help you earn more bonus, targets set normally on 4 core functions.
Increased  holidays after 2 years plus a extra week off every 5 years.
Regular themed days in the office like pancake day, cheese/pate buffet, American buffet.
CRM system & integrated phone system, all designed to make life easier for you
Annual team planning meeting for the following year, we believe our team should have a input in the future direction each year & be part of this
Salary
£19-25k basic (depending on experience)
plus regular commission on placements made and extra bonus for top billers
Transport
Parking onsite (free) and bus/tram/train a 10 minute walk away.
Pension
Company pension plan
Team & Office
We have a team culture with themed days, the office has a deli/cafe on site.
Hours
This post is a office based role, the hours are Monday to Thursday either 730-5pm, 8-530 or 830-6pm  and on a Friday 8am to 3pm. (We offer flexibility to choose which office hours patterns you would like Mon-Thurs). Early finish on a Friday.
Systems
We use a CRM system, that is really easy to use and makes our life easier. All the registration questions, standard notes and standard emails are all set up ready for you on the CRM. The phone is also integrated to the CRM, so no calling numbers.
Interested?! Talk with a Recruiter to Setup an Interview
Rick is the Recruitment Partner working on this position on behalf of HtE Recruitment. If you are looking for a role at the moment, please either reach out or apply online. HtE Recruitment is acting as a Recruitment Agency in relation to this permanent position.